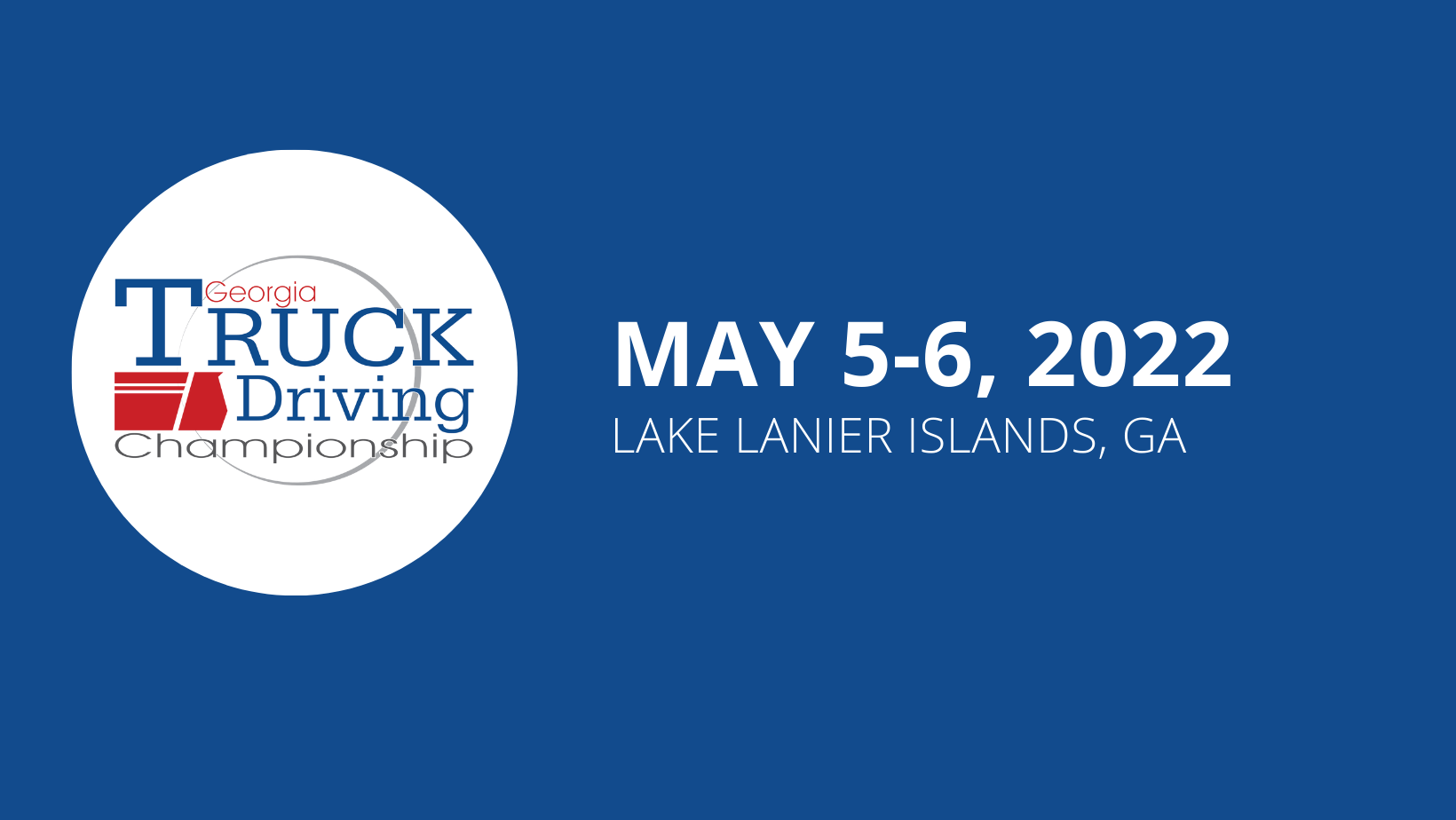 The countdown is on for the GA TDC. There are a few things we want everyone to know before it is time for the competition.
Updated Schedule
We have updated the schedule for the Truck Driving Championship.  Please be aware of these changes.  If there are any further changes we will make them and share them with you all at registration.
Dinner Tickets
Extra dinner tickets are available for purchase until Friday morning at 10 am. Purchases are only available online here.
Hotel Rooms
Guests wanting to attend the TDC and stay at the hotel for the event may book rooms online!
We invite you to spend an extra day with your family and enjoy the resort after the TDC is over.  You can book your rooms here!
Running Order
We have the running order for the course ready to go.
Thursday's course competitors will complete their Pre-Trip Inspection on Friday.  Friday's course competitors will complete their Pre-Trip Inspection on Thursday.
Pre-Trip Inspections will be done in the reverse of the running order.
Practice Test
The written test for the TDC is an important part of the competition and allows the competitors to display their industry knowledge as outlined in the 2022 Facts for Drivers Book.
Driver Participation Guide
There is an updated Professional Driver Participation Guide available for download.  We encourage everyone to be familiar with the information and rules in this guide.
Facebook Group
There is a Facebook Group for competitors, company officials, family, and friends of the GA TDC. We would love it if you joined our community. https://www.facebook.com/groups/gatdc/
Contact Information
Should you have any questions please email emily@gmta.org