NATMI & CMV Annual Inspection Training Courses
North American Transportation Management Institute
GMTA is proud to offer NATMI courses for transportation professionals. We encourage you to register early for classes as space is limited and available on a first come first serve basis.
Course Description: Safety & Compliance Series
Please note: if you intend to take the CSS/CDS certification class in the future, attendance of this two-day class is strongly recommended to ensure a good understanding of basic principles that are applied in the certification class.
Day 1: Compliance & Safety
This seminar focuses on driver qualifications, safety fitness and safety ratings, roadside inspection, CDL requirements, and driver physicals. Master the safety compliance skills necessary to survive a safety audit.
Day 2: Hours of Service & Driver Logs / Controlled Substances and Alcohol Mandatory Training
Day 2 (Morning) Hours of Service & Driver Logs: This hands-on interactive seminar provides training on the federal hours of service regulations and the proper use of driver logs. You'll participate in a driver log review and learn to identify inaccurate entries.
Day 2 (Afternoon) Controlled Substances and Alcohol Mandatory Training: This seminar completes the DOT's mandatory supervisor training requirements for Alcohol and Controlled substances. You'll review critical parts of the DOT regulations (Part 40) and the Federal Motor Carrier Safety Regulations (Part 382) on Alcohol and Drug testing.
Course Description: CSS & CDS Certification
Attendance of the NATMI Compliance and Safety Seminar (2 day course) is strongly recommended before attending the certification class to ensure a good understanding of basic principles that are applied in the certification class.
Day 1 & 2 Monday - Tuesday: Motor Fleet Safety Basics Objectives of a fleet safety program
Overview of NATMI certification for safety professionalsDOT/OSHA Record keeping
issues and requirements
Reporting and documenting vehicle accidents
Employee injury control and prevention
Hiring the right people
Driver retention
Safety training
Implementing safety in your company
Day 3 & 4 Wednesday - Thursday: Managing Motor Fleet Safety Programs How to become a Certified Director of Safety (CDS)
Safety is good business – demonstrating the effect of safe operation on profitability.
The quality management approach to safety programs: how to identify the root cause of company safety problems and establish systems for continuous improvement.
Employee injury/illness management programs: focusing on critical safe behaviors to prevent or reduce injuries; managing injury costs through early return to work programs.
Driver performance management: using quality tools to identify the root causes of Hours of Service violations and to analyze driver turnover.
Accident analysis and litigation: root cause analysis of accident trends; a case study in accident litigation.
Implementing safety: how to implement the concepts introduced in this course in your own company.
Day 5 Friday: Certification Test for CDS or CSS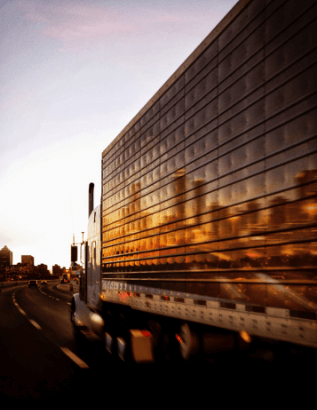 "This class was very informative and brought me up to speed on items that could have caused my company problems down the road. I would highly recommend this class for anyone who deals with safety within their company."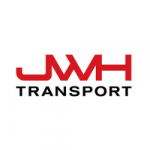 CMV Annual Inspection Training
GMTA Exclusive One Day Course
CMV Periodic Inspection Training. This Course is a comprehensive study of the annual inspection process. Federal Safety Regulations require that all commercial motor vehicles pass a yearly inspection. The inspection must be performed by a qualified individual as described in CFR 396.19. GMTA's exclusive one-day training class will assist maintenance personnel in the rules and requirements of the annual inspection. This program meets these requirements and is open to qualified maintenance personnel.
Visit our calendar for available dates.
Testimonials
"Now I have a plan that helps me be consistent in my inspections."
"I didn't know what I didn't know"
"Wow, what an eye opener... I feel like I am better equipped to perform these inspections for our company"