2022 Convention Speaker Bios
Rebecca Brewster
President & Chief Operating Officer, American Transportation Research Institute
Rebecca Brewster is President and Chief Operating Officer of the American Transportation Research Institute (ATRI).
Rebecca is the recipient of several awards including Fleet Owner magazine's 2016 Dozen Outstanding Women in Trucking, the 2013 Influential Woman in Trucking award from the Women in Trucking Association, and the 2010 J.R. Bob Halladay award given by the 50 state trucking associations.
Rebecca has been with ATRI for over 29 years. Prior to that, she was the Public and Governmental Affairs Director for the Cary, North Carolina Chamber of Commerce and a Fleet Analyst with Moen, Inc. She has a B.A. in English from Wofford College and is a Fellow of the North Carolina Institute of Political Leadership.
Griffith V. Lynch
Executive Director, Georgia 

Ports Authority
Griff Lynch is the Executive Director of the Georgia Ports Authority, a 1,300-person strong state port authority that owns and operates strategic gateways serving the U.S. Southeast.

As Executive Director, Lynch oversees all port activity involving the deepwater ports of Savannah and Brunswick, as well as inland terminal operations in Bainbridge and Murray County, Georgia. Directing one of Georgia's largest economic engines, he manages a budget with annual operating revenues of $425 million.

A proven leader in the maritime industry, Lynch brings 30 years of experience in the design and implementation of major port expansions, the effective execution of sustainable profit and productivity models and identifying winning sales and marketing strategies.
Lynch graduated from the State University of New York at Maritime College in 1988, and now lives in Savannah with his wife Denise and their children.

James J. Whittle
Vice President & Counsel, American Property Casualty Insurance Association
James ("Jim") Whittle is Vice President & Counsel to the American Property Casualty Insurance Association.   Jim is the policy lead on liability insurance, tort and legal reform, environmental liability, bad faith claims practices and myriad other subjects.
Jim's work product can be found in myriad regulations, legislation and court decisions across the country.  He is widely recognized as an expert in the legal, regulatory and public policy issues arising out of myriad insurance subjects including lawsuit abuse, COVID-19 and catastrophes such as Hurricane Katrina and Superstorm Sandy.  Jim is a sought-after speaker and has appeared widely in print, radio and televised media.  He has been a featured presenter at many leading conferences and has testified many times before legislators, regulators and the National Association of Insurance Commissioners.
A long-time litigator before he joined the APCIA, Jim is a Martindale-Hubbell AV Preeminent® rated Lawyer.  He is admitted to bars of the District of Columbia, Maryland and United States Supreme Court.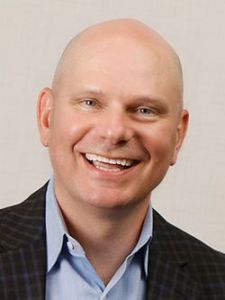 John Maketa
Leading with Vision: Charting the Course Through Demographic Change
 John is a Fellow and advisory board member of The Work Institute and a guest lecturer at the Fox School of Business at Temple University. In 2013, he was invited as a subject matter expert to participate in the Global Digital Innovation Initiative at the United Nations General Assembly. John is a co-author of the bestselling book Now You're Thinking! and a research analyst of the 2014 EDA Trends in Executive Development Benchmark Report. John's newest book Leading with Vision was published in Spring of 2017. Worth a read.
John is a power walker who lives in Pennsylvania with his generation X wife Lisa and Generation Y son Jack.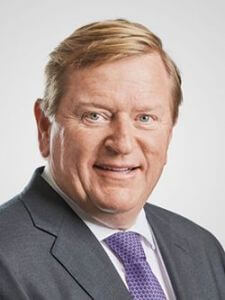 Harold Sumerford, Jr.
Chairman, American Trucking Associations; CEO, J&M Tank Lines
Harold joined J&M Tank Lines in 1976. He has over 40 years' experience in the industry. When joining, the company had 114 company trucks and basically hauled cement in Georgia and Alabama. The company grew to 500 trucks and had expanded into refrigerated vans and flatbeds. In 2002, Harold was named CEO and decided to spin off any businesses that were not related to tanks. Currently, at 415 tractors and 720 tankers, the company is involved in transportation of both dry and liquid products. J&M currently has 552 employees and 11 terminals. Its corporate office is in Birmingham Alabama.
Harold is currently the Chairman of American Trucking Associations, the largest national trade association for the trucking industry. Through a federation of 50 affiliated state trucking associations and industry-related conferences and councils, ATA is the voice of the industry America depends on most to move our nation's freight.
Throughout Harold's work career, he has been involved in various industry associations. He has always felt the need to give back to the industry that has been so good to him and his family.   They are long time members of the American Trucking Association, the National Tank Truck Carriers, the Georgia Motor Trucking Association, the Alabama Trucking Association, the American Transportation Research Institute, and the Truckload Carriers Association. He is a past Chairman of the National Tank Truck Carriers and The Georgia Motor Trucking Association.
Harold received a Bachelor of Science degree in Business Administration from Georgia State University. He and his wife, Shannon, have five daughters and six grandchildren. He is an avid upland hunter and off-shore fisherman.