Chris Arnone
CPA Partner, Moore Colson CPAs and Advisors
Chris Arnone is a Partner and Business Assurance Practice Leader at Moore Colson. Chris has extensive experience in serving companies in the transportation, manufacturing, distribution, staffing, private equity and venture capital industries. In addition to audit and accounting services, Chris has significant experience in mergers and acquisition due diligence as well as expertise with employee benefit plans.
Chris' responsibilities at Moore Colson include leadership of the firm's Business Assurance Practice, coordination of assurance services for clients, technical research and consultation, maintaining and expanding client relationships, developing and implementing value-added ideas, and mentoring and training professionals within the firm.
Chris graduated from the University of Scranton in 1997, where he served as the co-captain on the men's basketball team and received the University's excellence in accounting award.
Chris holds a B.S., Accounting degree from The University of Scranton, Scranton Pennsylvania
Mack H. Guest, IV
Vice President, LAD Truck Lines
Mack H. Guest IV (Dutch) has been an active part of the Oconee community for the past 13 years.  Dutch was born in Gainesville, Georgia, where he became an Eagle Scout and is a graduate of North Hall High School.   He is also a member of the 2002-2003 Gulf South Conference Champions and Division II National Champion Runner Up Valdosta State University Blazer Football team. Dutch finished school at North Georgia University in Dahlonega.
Transportation runs in his blood as he is the fourth generation in his family to work in the trucking industry.  Dutch has worked in various capacities at LAD Truck Lines since 2007 including driver, warehouse manager, truckload and logistics operations, and safety and recruiting director, and general manager.   He is currently Vice President of LAD Truck Lines, Warehouse and Records management where he works alongside his father, Mack H. Guest III and uncle, Judson Guest.   Along with his responsibilities at LAD, Dutch serves in many capacities with several professional organizations.  He is a board member for the Georgia Motor Trucking Association, State Vice President of Georgia for the American Trucking Association (ATA) and a member of the Georgia Poultry Federation. Dutch is on the planning board for the Transportation Profitability Seminar with the UGA Terry College of Business.  He is also a graduate of the LEAD ATA program, the ATA premier selective class for upcoming leaders in the industry.
Dutch serves in various leadership roles for several local organizations as well including Oconee State Bank Community Advisory board, Oconee County Little League, and the Oconee Chamber of Commerce.  He is a graduate of the Oconee Chamber of Commerce Leadership Oconee program. Dutch has served as President of the Oconee County Rotary Club and is the current President of the Athens Touchdown Club.
Most recently, Dutch volunteers his time as an Oconee County Flag Football coach, an Oconee County Little League coach, at Oconee Elementary School and as an active member of Watkinsville Baptist Church.  He is also owner and co – founder of South Main Brewing - Oconee County and Watkinsville's first brewery.  Dutch is happily married to Mary Beth Lee Guest, a native of Tifton, GA.  She currently is CEO and CFO of the Guest Family.  They have 2 children, Sarah Beth (11) and Mack V (7), as well as a lively 4-year-old Boykin Spaniel, Mr. Remington (Remy).  Dutch enjoys spending time with his family, traveling, working out, and UGA football games.  You will also find Dutch RVing or relaxing on Lake Oconee or on Lake Blackshear.

Co-Owner, Super K Express
Tony Knowles, the third generation of his family to call trucking his career, leads the company as the Operations Manager. Tony grew up in the trucking industry and Super K Express is more than just a company, it's his family. He believes in creating a healthy work-life balance for his team and has seen how it translates into world-class service for his customers.
Despite its rapid growth over the past decade, Super K Express, LLP is still family owned and operated.
Douglas Marcello
Shareholder, Saxton & Stump, LLC
Doug Marcello, Shareholder - Saxton & Stump, LLC, is a trucking defense attorney with a CDL.  He had represented trucking clients across the country, having been specially admitted for cases in 35 states.  Doug received the 2018 Leadership Award of the ATA Safety Council.    He has served on the advisory board of the American Trucking Research Institute.  Doug is a member of numerous trucking organizations, including a board member of the PA Motor Truck Association and member of the American Trucking Association Safety Council as well as trucking law organizations including TIDA and Transportation Lawyers.  He has written numerous articles concerning trucking safety and defense which can be found at www.cdl-law.com
You can also find his interviews and presentations on his Youtube channel and podcast, "TransportCenter", on iTunes.
Jay Morgan
Founder, J.L. Morgan Company, Inc.
Jay Morgan is known for building strong coalitions and advocating solutions on tough issues. In his role as a trusted advisor for some of the Fortune 500's leading corporations and business organizations, he puts to use campaign experience and knowledge of public-sector practices to compliment J.L. Morgan clients' business development objectives.
The Atlanta Journal-Constitution described him as "uber connected" and noted his success no matter which party is in charge. Politicsmagazine.com has named him as a "Top 10 Georgia Influencer" and commented, "He is at the top of his game."
For more than 30 years, Jay Morgan has provided corporations, coalitions, candidates, and business associations with solid strategic plans for execution of public affairs tactics. He has been recruited to work on lobbying teams for his ability to form coalitions on controversial issues such as healthcare cost containment, litigation reform, criminal justice reform, state tax credits, and financial transactions.
Jay's list of client successes is a long one. He was heavily involved in video services legislation, which passed overwhelmingly, as well as telecommunications deregulation legislation at both the federal and state levels. He successfully quarterbacked tort reform legislation dealing with successor liability relief in Georgia and provided strategic and tactical leadership in passing legislation supporting public-private partnerships (P3) to address pressing infrastructure needs.
Jay was the lead strategist in passing tax legislation that secured what is now State Farm Arena, a top-rated concert and professional sports facility, for the city of Atlanta at no cost to the taxpayers. He has twice led efforts to pass legislation that improved access to "Epi-pens" for schools and organizations such as 4H camps.
Embracing the entrepreneurial spirit instilled in him by his father and grandfather, Jay established his own firm in 1997 after serving as Senior Vice President of the former firm of Edington, Wade, and Sanders. As a consultant to more than 25 state, federal, and local campaigns and as a regional director for the 1988 George H. W. Bush for President campaign, Jay's experience in directing strategic campaigns is unparalleled among Georgia-based public affairs consultants.
He was a senior strategist in each of the late U.S. Sen. Johnny Isakson's statewide campaigns and has performed key roles with former Gov. Nathan Deal (R-GA), former Speaker of the House Newt Gingrich (R-GA), former Gov. Pete Wilson (R-CA), the late Congresswoman Tillie Fowler (R-FL), the late Congressman Mac Collins (R-GA), and numerous state legislative leaders. In his first announcement as Governor-elect, Nathan Deal appointed Jay co-chairman of the 2011 Inaugural Committee and a senior advisor to his transition team.
Jay is a board member of F.A.I.T.H. (Fight Abuse in the Home), providing free and confidential services to victims of domestic violence, sexual assault, and child abuse. As a college student, Jay worked as a counselor at Rock Eagle 4H Center and his commitment continues in service with the Georgia 4H Foundation.
Jay has held several leadership positions with the Georgia Chamber of Commerce, including as chairman of the Federal Affairs Committee and the Economic Development Committee, and service the executive committee of the Georgia Chamber of Commerce's Government Affairs Council. He is a former member of the Board of Governors of the Georgia Public Policy Foundation, a premier state-based think tank.

Steven Murphy
CPA Partner, Moore Colson CPAs and Advisors
Steven Murphy, CPA, is a Partner in Moore Colson's Tax Services Practice. He currently is the Practice Leader for the Transportation Industry and also serves as the Tax Practice Leader for the Retail Industry. Steven works with the coordination of tax services for clients, planning and organizing engagements, managing the progress of work, maintaining and expanding good client relations, suggesting and implementing tax planning ideas, performing research, and supervising staff.
Steven's professional background in public accounting, along with his strong interpersonal and team-oriented skills, complement Moore Colson's already diversified tax team. With expertise in federal and state tax planning, Steven's successful business background includes serving clients in the transportation, retail, manufacturing, and technology industries.
Steven started his professional career at Arthur Andersen LLP, where he worked in the Mergers and Acquisitions group. He then worked at Deloitte & Touche LLC, where he was a senior in their federal tax practice. Finally, he worked as a Tax Manager assisting closely held businesses at a local firm before joining Moore Colson in 2007.
Steven holds a B.B.A. in Accounting and a M.A. of Accounting, Tax Specialization from the University of Georgia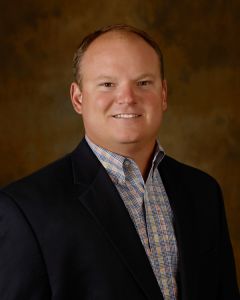 Steadman Taylor
Owner & Vice President, Broadleaf Trucking
Steadman grew up in Monticello, Florida and was the youngest of four boys.  He graduated from North Florida Christian School, Tallahassee, Florida and went on to play football at Auburn University.  After a career ending injury, he transferred to Liberty University for one year and then returned home and began his career working in the trailer shop at Broadleaf Trucking in January of 2004.  Steadman continued his undergraduate studies, taking evening classes at Thomas University, where he received his degree in Business Administration.
Broadleaf Trucking was formed in 1975 by Steadman's grandfather, P.C. Taylor and father, Gerald Taylor.  The primary focus was the transportation of tobacco from Georgia and Kentucky with a small fleet of company trucks for many years.  P.C. Taylor passed in 1993 and Gerald continued the family tradition of hauling tobacco.  In 2000, Broadleaf shifted to a full service trucking company when Gerald traded 60 flatbed trailers for 100 dry vans to haul furniture for Aaron's.  Broadleaf has been headquartered in Moultrie, Georgia for 22 years and has developed a customer base which includes a variety of dedicated hauling in the dry van, refrigerated, and flatbed sectors of the transportation industry.
In January of 2005, Steadman was promoted to operations. He learned dispatch and freight brokering under the guidance of his oldest brother, Phillip Taylor.  Steadman's father, Gerald, passed away suddenly in the summer of 2009, leaving Steadman and Phillip to continue the legacy of Broadleaf Trucking.  Today, Broadleaf Trucking owns and operates a fleet of 48 trucks, 180 dry vans, 20 refrigerated vans, and 3 flatbeds. The Taylor brothers opened Broadleaf Logistics in the spring of 2022 in historic downtown Moultrie and have plans to open Broadleaf Diesel, Tire, and Trailer Repair on October 1st, 2022.
Steadman, his wife Hillary, and daughter Finleigh are members of First Baptist Church in Moultrie, Georgia.  Steadman was a member of Leadership Colquitt County as well as Locate South Georgia Leads.  Steadman and Hillary are members of Leadership Georgia, class of 2017. He has served on local boards in his community including the Colquitt County Chamber of Commerce, YMCA, Sunset Country Club and The Packer Touchdown Club. His hobbies are fishing, hunting, golf, and traveling with his family. He has been an active member of GMTA since 2010.
Dr. Roger Tutterow
Henssler Financial Endowed Chair, Director of the Econometric Center and Professor of Economics, Kennesaw State University
Roger Tutterow is Professor of Economics at Kennesaw State University. He also serves as Director of the Econometric Center, an applied research center housed in KSU's Coles College of Business.
His analysis of the economic, business and political environments have been featured in a variety of media including The Wall Street Journal, Financial Times, USA Today, Atlanta Journal Constitution, Arizona Republic, Florida Times-Union, Kansas City Star, Los Angeles Times, New York Times, Orlando Sentinel, Palm Beach Post, Wichita Eagle and on CNN, CNBC, NBC, Bloomberg Television, NPR's "Marketplace" and "All Things Considered," CNN-Radio as well as by regional electronic and print media.
In addition to his work in academia, Dr. Tutterow has served as a consultant on financial economics and statistical modeling for corporate clients ranging from Fortune 500 companies to closely held businesses. He also serves as Chief Economic Advisor for the Henssler Financial Group, an Atlanta-based investment advisory firm and as a strategic advisor to Georgia Oak Partners, a Georgia-focused private equity firm. He has provided expert testimony on economic, financial and statistical matters in state and federal court, before the Georgia General Assembly and before the Georgia Public Service Commission. Dr. Tutterow has given several hundred speeches to professional groups in over 30 states and Canada on topics in the economic, business and political arenas.
For the last four years, he has been selected by Georgia Trend magazine as a "notable Georgian." In 2003, Georgia Governor Sonny Perdue appointed Dr. Tutterow to serve on the Governor's Council of Economic Advisors, a capacity that he continues to serve in for current Georgia Governor Nathan Deal. In 2010, he was named to the Special Council on Tax Reform and Fairness for Georgians which conducted a comprehensive review of Georgia's Tax Code. In addition, Dr. Tutterow has served on the Georgia Child Support Commission, on the Board of Trustees of Berry College, the Board of Directors of Vinings Bank, the Southern Region Board of Directors for the American Red Cross Blood Services and the Board of Directors for Consumer Credit Counseling Service of Atlanta.
A Georgia native, Dr. Tutterow holds a B.S. in Decision Science from Berry College and a M.A. and Ph.D. in Economics from Georgia State University. Prior to rejoining Kennesaw State University, Dr. Tutterow held faculty and administrative appointments at West Virginia University, Georgia State University and Mercer University. He has also served as a visiting professor at the University of the West Indies in Trinidad and at the Institute for Industrial Policy Studies in Seoul, South Korea.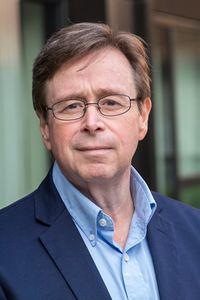 Avery Vise
Chief Analyst, Freight Transportation Research Associates, Inc. (FTR)
Avery is the chief analyst for trucking-related market data at FTR, the industry leader in freight transportation forecasting.
He is one of the premier industry analysts for truck freight demand, capacity, and pricing dynamics; spot market metrics; and the impact of macroeconomic changes on trucking demand. He is also a leading authority on changes in fleets' equipment and driver populations and on the impact of trucking regulation on productivity and capacity.
Avery is a frequent speaker on the trucking outlook at association events and private meetings, as well as host of FTR's weekly Trucking Market Update podcast.
He is the principal author, responsible for providing commentary, data analysis, and forecasts for the Trucking Update and Shippers Update services. He is also a regular contributor to the Truck and Trailer Outlook service, and a frequent author of the State of Freight Insights service, which looks at trends in freight transportation.
Currently, he is leading the development of FTR's upcoming Trucking Closer Look product, which will provide a comprehensive look at trucking capacity by segment.
Avery has closely studied the transportation industry for more than 30 years as an editor, analyst, and researcher, including more than 20 years dedicated to the trucking industry.
Avery resides in Alabama with his wife Julie and their three children. He is a graduate of Georgetown University in Washington, D.C.