2023 Convention Session Topics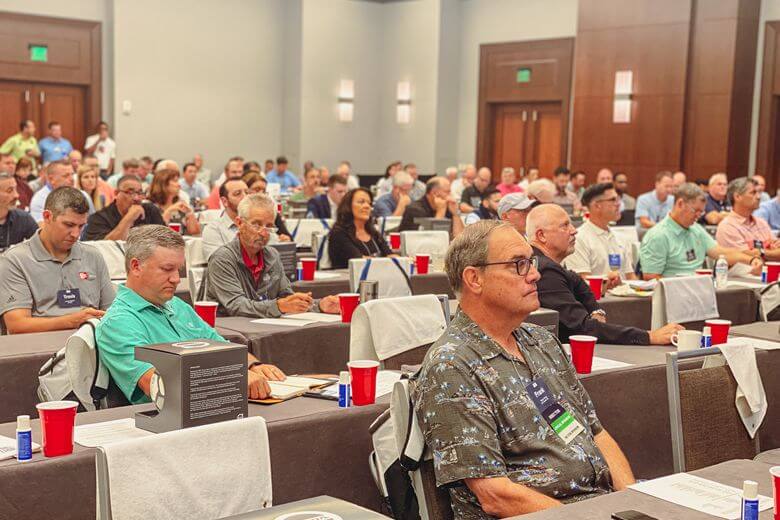 The Generous Business
Brad Formsma
Brad Formsma is author of the best-selling book I Like Giving: The Transforming Power of a Generous Life.  Brad is the founder of I Like Giving, an organization which has inspired more than 120 million people in 170 countries to live generously. Brad will focus on the practicality and benefits of not only living generously, but of building a generous business.

The National Scene
Chris Spear
Chris Spear, the well-respected, effective leader of ATA will join us to provide updates and insights on a waterfront of national issues that impact Georgia truckers.  EPA's collusion with California and its efforts to ban diesel. Market-based technology disruptors, tort reform, employee shortages – and, of course, politics – all affect Georgia and GMTA members.  Chris will detail the view from Washington, what ATA is doing and how we can help.
Congress From the Inside
Rep. Mike Collins
Long-time GMTA member and freshman Congressman Mike Collins will talk about his experience in the 118th Congress.  Rep. Collins has already had an impact, joining the important House Committee on Transportation and Infrastructure, where his real-world expertise in trucking is a valuable addition.  Collins also serves on the Committee on Natural Resources and the Committee on Science, Space, and Technology where he Chairs the Research and Technology subcommittee.
Insurance Panel
Dan Cook & Colin McNamara
One of the fastest rising costs of the past few years has been insurance.  Rates seem to rise regardless of experience or any improvements in practice.  This panel, moderated by Adam Willis, featuring industry experts Dan Cook and Collin McNamara will tackle the tough questions head on and provide an understanding of what is coming next.

What Will Move You
Matthew Caldwell
Trucking engines used to be simple; Diesel engines with well understood performance, maintenance, and reliability.  That is changing and changing fast.  Truckers are having to fight to keep Diesel and also explore natural gas, battery EVs, hybrid EVs, hydrogen and even fuel cells.  Matt Caldwell will bring sense to the current chaos and provide the information you need to make decisions and long-term plans.